Speciaal bericht van Thomplexity
02 Mei 22
-
Complexity Fest
Thomplexity met een speciaal bericht voor alle bezoekers en fans van ons geliefde Complexity Fest.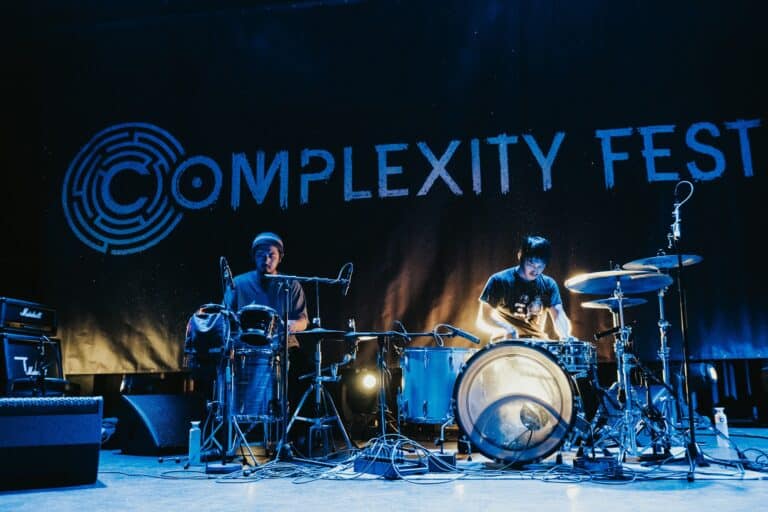 Patronaat's festival voor avontuurlijke en grensverleggende heavy muziek Complexity Fest keert op 23 juli terug naar Haarlem, nadat het de februari-editie last-minute gecanceld moest worden. Hieronder een speciaal bericht van organisator Thomplexity voor alle bezoekers en fans van ons geliefde festival.
Hello people,
it's almost surreal (what not these days?), but we're having a Complexity F(i)est(a) this summer the 23rd of July! We're thankful to be able to do this after struggles and cancellation. The initial Fest and Ludowic show this February, planned through the misty fields of 2021, really held our hopes high and was dancing on the brink of yes or no. No. The last 'normal' 2020 edition was for quite some the last live event on the edge before Corona Fest and we hoped that this one could be a warm welcome to live music again for some, including the bands of course. Too soon, aye. But that's what it is.
Now with a change of team, our friend Joël focussing fully on his work at 013, me, Daan and Patronaat are delighted to be able to continue the Complexity train, through hopefully more eclectic and adventurous heavy fields and beyond into 2023 is the plan. Patronaat didn't stand still too and is fully up and running with a new bar/foyer in the heart. This summer the 3rd/smallest stage and everything on top of it will be put in a completely new (club) coat, so we will focus on the other two stages with a therefore slightly smaller/intimate Complexity Summer Fest edition. No less fun we predict.
The previously before confirmed acts Playgrounded (heavy electronic infused), Autarkh III (dark beats & philosophic), Little Tybee (experimental folky rock) and Vildhjarta (break your neck) we take with us to this summer. With closing weirdo IDM legend Otto Von Schirach we provide some lighter summer taste, but definitely keep an eye out for some more acts soon to be announced. Hope to see you all!
Thomplexity